Know About Us
Spreaing knowledge and enlighting with values since Inception.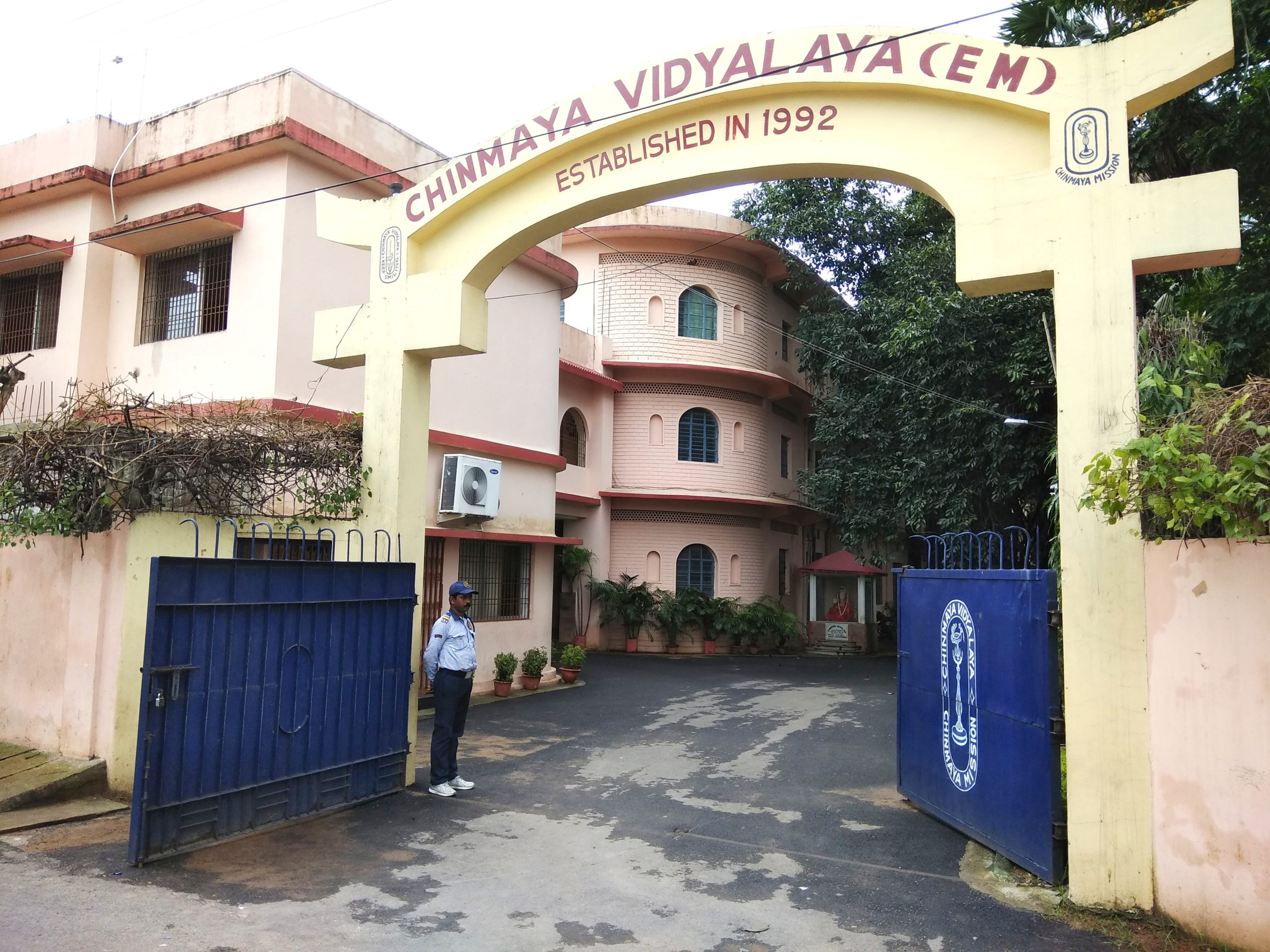 '' Be where you aim to be. ''
Swami Swaroopananda ji, Head Chinmaya Mission Worldwide
WHO WE ARE
Chinmaya Vidyalaya (E.M), Rourkela is one of the 108 educational institutions in India & abroad, run under the aegis of Chinmaya Mission. CHINMAYA VIDYALAYA- a feather on the cap of Holistic Education, a land mark in the world map of education – provides a system of education which promotes an all-round development of the students to mould them for the future, to face the challenges of academic, environmental, political, and social fields. The co-curricular activities in the school enable the students to empower them to nurture the values of tolerance, brotherhood and unity. Cultural programmes- an endeavour with the commitment to holistic growth of the students is a unique one of its kind in the city. The various departments, whether it is art and craft, music, or education, have exhibited their excellence in their activities throughout the years. This is one of the prominent features of the Chinmaites, who hold different distinguished posts in various organizations in different parts of the world. Since its inception in 1992, more than 15,000 students have passed out from here for making their careers around the globe and occupying eminent positions.
PRINCIPAL'S DESK
Chinmaya Mission follows the Vedic teacher-student tradition (guru-shishyaparampara) and makes available the ageless wisdom of Advaita Vedanta, the knowledge of universal oneness, providing the tools to realize the wisdom in one's life. Vedanta, the essential core of Hinduism, is the universal science of life, relevant to all people of all backgrounds and faiths. Vedanta inspires seekers to understand their own faith better.
Vision Behind The Mission
The intllectual and spiritual workforce.